Team Frogspark are back with our second event, this time it's all centred around growing in the digital age. Come and join us on November 23rd at The Gaslight, Derby to see how you can Grow Through Digital and really make the most of the opportunities the digital age presents.
We've got talks from the founders of Frogspark, as well as the founder of Status Social Mark Saxby to share knowledge and experience on how to grow your business digitally. The event is all centred around providing you with engaging and insightful talks to inspire you to take the steps in its growth.
The main focus of the event is to provide you with tangible actions you can put in place, to start making positive changes in your business immediately.
Get up to speed in the ever-changing world of digital marketing!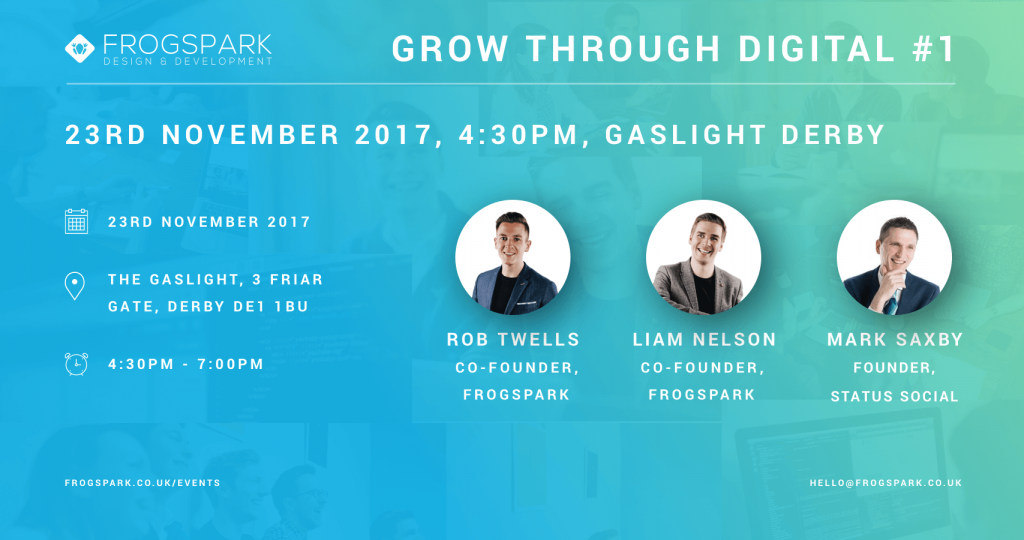 To book your place, head to this link!
See you there!