Page speed has been a key ranking factor since 2010, so why is it just as important now 10 years on? People are busier than ever before and with more people browsing on the go it's not just Google judging your page speed, users are as well. The importance of page speed only continues to grow as Google introduced mobile page speed in the ranking algorithm for mobile search results and with mobile now accounting for over 60% of searches your page speed is key!  As the years have gone on page speed has become more and more important and we can probably expect to see penalties such as ranking losses for slow pages sometime in the future.
Why page speed matters
In an era where people demand more out of the internet than ever before, it's key that we're providing them with what they want, when they want. Google knows that if you've got slow pages you're also going to be increasing your bounce rate. In 2017 Google did a deep neural network test to see how much of an effect page speed has on the bounce rate the results were very clear…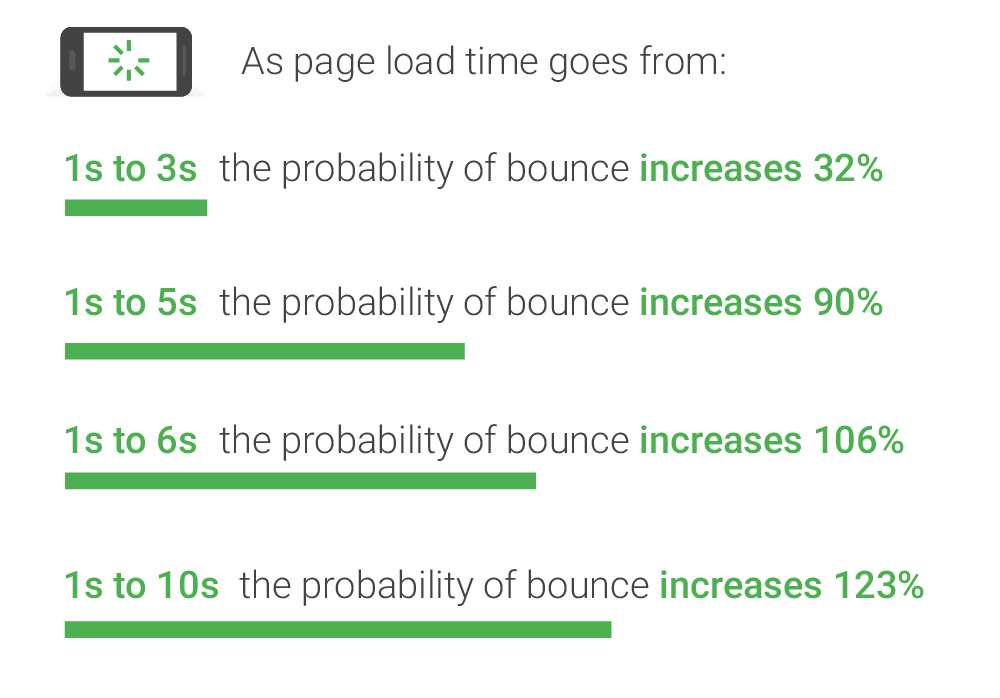 https://www.thinkwithgoogle.com/marketing-resources/data-measurement/mobile-page-speed-new-industry-benchmarks/
It's evident that by shaving off just a few seconds of your page speed, your bounce rate is going to decrease quite drastically. Google has released a helpful Test My Site tool that will tell you your websites speed and then you're able to see the benefits you could receive by increasing the speed of your site. You input your figures for monthly visitors, conversion rate and average order value, it'll then show you what you could be missing out on.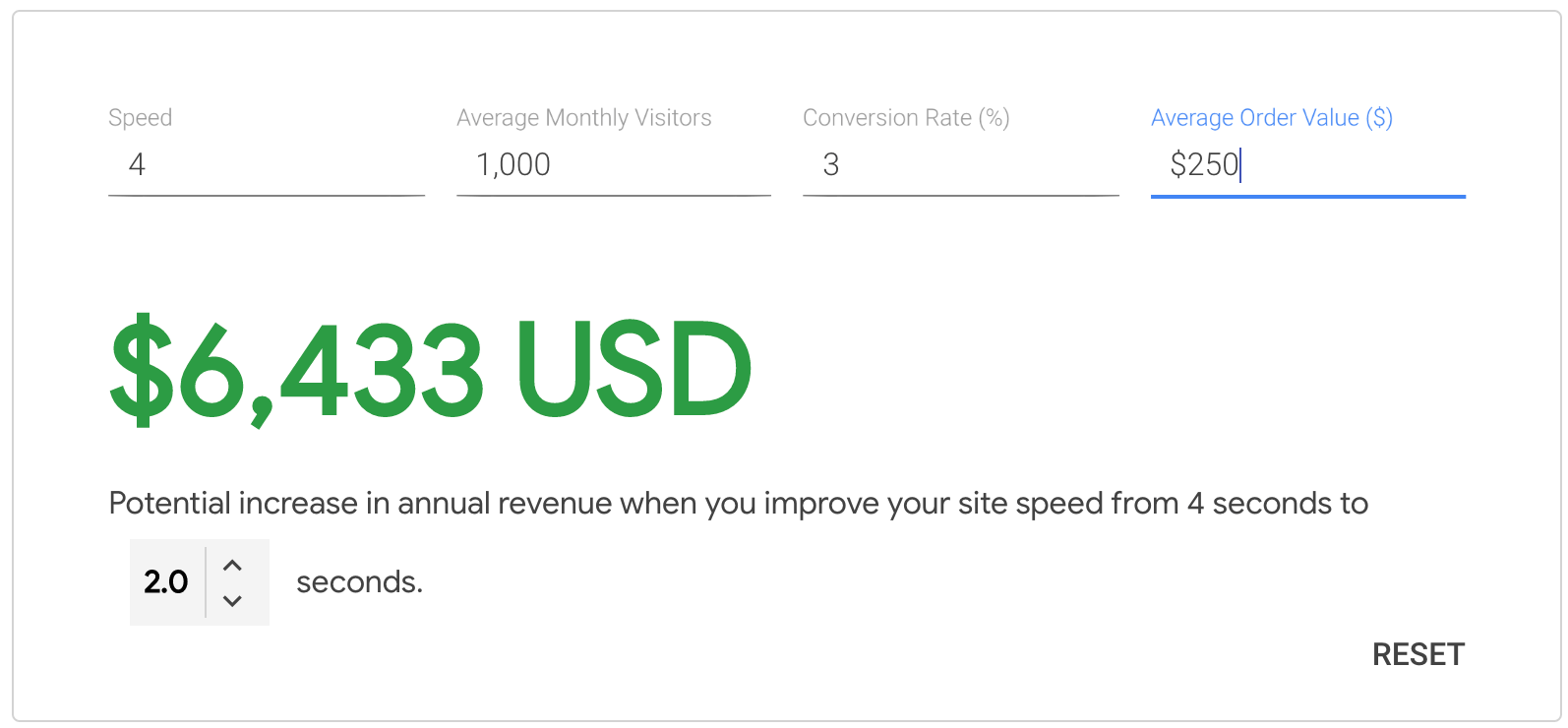 According to a Page Speed Report from Unbounce, 81% of marketers said they know that speed influences conversion, while only 3% said that faster loading times are their top priority. So many marketers make web pages for people and think about making them look good and providing the content that people require but fail to think about the impact on the site speed. This means that effectively all of their work is having a minimal impact because people are bouncing off your page before your site has loaded. What Google is trying to say is fix your engine first!
SEO best practices
Remove unused CSS
If you have got style sheets that contain unused CSS, this can cause a big increase in load times. So if you're not using, it get rid of it!
Putting Images Into Next-Gen Formats
Like the title says, if you're putting your images into next-gen formats such as JPEG 2000, WebP and JPEG XR then it's going to help your web page load faster. However, these aren't compatible with all browsers so just be careful if you're thinking of implementing them.
Defer Offscreen Images
If an image doesn't appear 'above the fold' why does it need to load as the content that is going to appear straight away? It doesn't, use 'lazy loading' content at the top will load first.
Image And Text Compression
By compressing images and text you're going to minimise the size of your page and google estimates that you could save 250KB with this. This means your page is having to load a smaller site and overall loading faster.
Minify JavaScript/CSS
By getting rid of any data from a code file that isn't needed to execute the file, this results in faster response times from your website
Properly Size Images
Make sure that the images you're putting on your screen aren't larger than the version it can be rendered on a user's screen. It's pointless putting a 2000 px wide image when 90% of the population are using screens with a maximum 1024 px. It's loading a larger image than is required and slowing your site down.
AMP
Accelerated Mobile Pages are web pages that are designed to load in less than a second on a mobile device. It does mean that you'd have to create a version of your site that follows the AMP project standards.
So now it's time to put it into practice. You've learnt all about it and know what you need to do, so get to it or if you're still a bit lost and would like some help don't hesitate to get in touch.